Today was Derby Day. It is a day I have celebrated since I can remember. We always watched the Derby. I have never been. I doubt I will ever get there. When I was 22 I had an opportunity to go, I was not able to get there though. I do regret that. It was in the infield. I am not much on crowds these days so I am not likely to attend. But I do watch. Every year. Sometimes I pick the winner. Sometimes I don't. Today I was not even close.
Always Dreaming
won in 2.03.59 - By a few lengths if I remember correctly. It was a muddy sloppy track. I have never bet on a race. Likely won't ever do that either. And I don't drink the bourbon or mint juleps that are common at the Derby. But, it is part of our heritage.
Today was my youngest granddaughter's birthday too. She is now a six year old. Six years ago today was my first day back to work after a trip to Chicago. She waited for Gamma to get back to be born. Ha Ha.
Today is National Nurses Day as well. It is the beginning of Nurse week (May 6-12 annually). It is hard to believe I have been a nurse for nearly 39 years. Next month will be the 39th anniversary of my graduation from LPN school. Don't even suggest LPNs are not nurses. I was the only nurse on 11-7 of a 22 bed floor when I started out. I went to 3-11 the next year and stayed on that shift until I returned to work after the birth of my first child. I moved to CCU in August of 1980 and have been in critical care since. I went to nursing school following my cousin, Denise. She was a great CCU nurse and I wanted to be like her. Our grandma Childress was a midwife in her community. She helped deliver all the babies around where they lived. She even helped deliver twin cousins of mine. Jerry and Terry were born at home in February. They were very small. There was a lot of snow on and they couldn't get out and the Dr couldn't get to them for several days after they were born. But they were healthy. I think nursing was in our blood.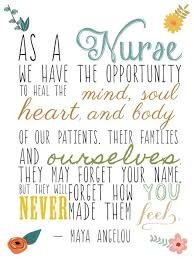 I think this is all for today.
I love all y'all!
❤️
To be continued...........